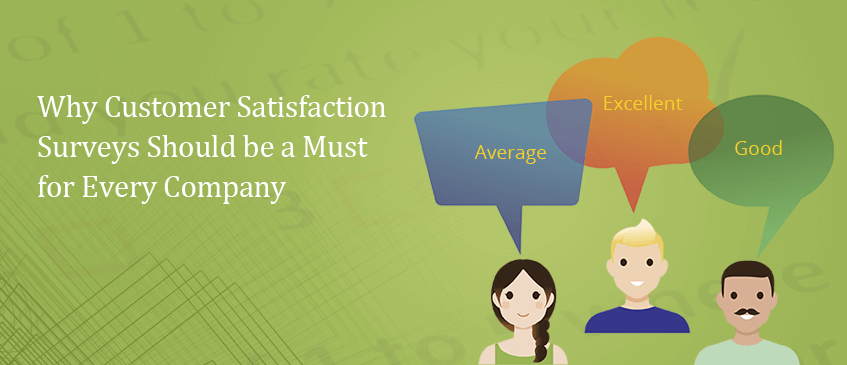 A customer satisfaction survey or a CSAT survey is a method of companies proactively getting in touch with its customers and trying to understand how loyal they are. It is an outbound calling process where your agents call a sample database of customers and ask them a few questions that would tell them how satisfied or dissatisfied with the company's services. This is also an effective way to get suggestions and feedback from the customers that will help you improve your services in the future.
Most companies choose to outsource this outbound call center service to India rather than hire an in-house team, especially for this process. Apart from calling customers, there are other ways this survey can be conducted. An email can be sent to customers with a link to an online survey or questionnaire. Customers can fill this survey online and submit it at their own convenience. This is a non-intrusive method that companies are choosing to get a survey done.
These surveys can also be conducted using the company's social media pages. For example, using your company's Facebook page, you can set up a survey on the page itself, where the results would get submitted on the page itself for all your followers to see. New customers can just visit and add their answers or suggestions in the comment section below. I would, however, caution you against this method if you get a vibe that a majority of customers are unhappy with your company. People on social media can be very opinionated and if they have frustrations with your company, they can let it all out on your page. This may become a hindrance in your customer acquisition efforts in the future.
Now comes the question of how you may create a customer satisfaction survey that suits your company's needs the best.  I would suggest using a minimum of ten questions that go across the range of service quality, customer service, feedback, and suggestions. You can use a scale of 1 to 5 or 1 to 10 to ask customers to rate the service or their overall satisfaction with the service.
If you are sending this survey via email, make sure to personalize it by mentioning your customer's name in the survey. This will make your customers feel positive about the personal attention you are giving them. If it is an online survey, make sure your customers can access it using any device like a laptop, smartphone, tablet etc.
Whether this survey is conducted online or using call center services to conduct over the phone, there should be an opportunity for the customer to describe in detail what they like or dislike about your service.  Similarly, you need to give your customers the opportunity to share their suggestions and feedback with you in detail. This feedback will be a very effective tool in shaping the future strategies of your company.
Customer satisfaction surveys are essential for your business if you want to survive in today's competitive times. In order to retain your customers, you need an understanding of where their loyalties lie and their level of happiness with your company. Using Octopus Tech's outbound call center services in India, you can conduct customer surveys in an effective manner that helps you get valuable insights into your customer's mindset.
To know more about how our call center services in India can help your business better, contact us today.